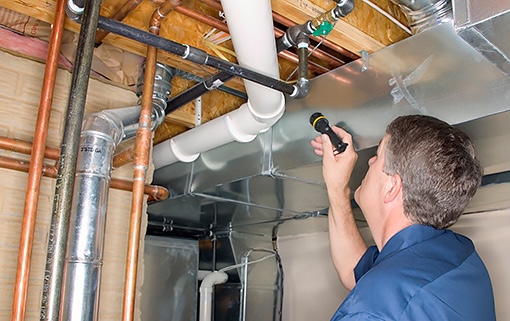 Why do you need a plumbing inspection? First of all, if you're thinking of selling your house or if not, moving into a new home in Sydney, it's crucial for you to know the status of its plumbing system because without an inspection, it could be having defects without you knowing it. More often than not, plumbing issues are hidden from view and that's where the problem lies. You'd really need the services of a professional plumber for that, especially for issues that require a CCTV pipe inspection Sydney expert.
Second, it would give you peace of mind if you know in your heart that the property you're selling or transferring to is in good liveable condition. Hence, we're sharing some tips on how to pass the said test.
How to be Ready to Pass Plumbing Inspection
1. Faucets
They can be everywhere, inside and outside the house, but wherever their location, watch out for sudden low water pressure as there could be blockage owing to calcium build-up on the aerator. If so, clean the aerator by hand and for stubborn build-up, soak it in vinegar. Always see to it that water runs from all taps efficiently.
2. Drains
Drains are the most vulnerable areas since all sorts of things can clog them up like hair strands, small pieces of soap, grease, oil, food bits, etc. Once in a while, you should disassemble the traps to get rid of the blockade. For manageable clogs, a drain snake is useful but for hard to remove debris, you could use a high-pressure water jet to open up the lines. Make sure that drains empty fast.
3. Toilets
Does your toilet continuously run water even if the end of the flush cycle is reached? Then maybe it's time you open the lid of your tank and see what's happening inside. A faulty floater or flapper could be the culprit which is easy to fix. But then, once you see that water starts to seep around the base area or if you feel a rocking sensation when you sit on your toilet bowl, it could mean the wax ring needs to be replaced. The wax ring is the one that shuts the toilet base to the opening of the drain. Check if toilets flush as they should.
Other Critical Areas for Inspection
A plumber with not enough technical skill and experience can only check at least these five areas: faucets, drains, toilets, pipes and fixtures. But a licensed individual can do more. Besides the above-mentioned, he goes on to check such other areas that make use of water as the garbage disposals, dishwashers, septic and sewer systems, and the like.
FYI, plumbing inspection is done systematically, with a certified serviceman assessing the critical areas in the system. Once evaluation is completed, you'd know if your plumbing has passed the inspection. For problems in more complicated areas, call a plumber.