If you're looking for a new place to live, you may be asking yourself if it's smarter to buy or rent. The housing market is seeing record-breaking home prices and a competitive market, but does that mean buying is off the table? Or does the lack of investment renting even that playing field?
There are pros and cons to each approach when it comes to housing, and we break it down for you when it comes to looking at houses for sale in Toronto or apartments to rent.
Know What You Can Afford To Do
In 2021 Will Dunning Inc., a consulting company that specializes in housing market analysis, determined that it was more financially beneficial to buy a home in Canada than rent for 91 percent of cases he analyzed – but that sentiment came with conditions.
It was beneficial for those who could put down a 20 percent down payment, secure a 25-year mortgage, and plan to stay in the home for at least 10 years.
If this criteria seems way out of the realm of what is your reality, you may want to consider renting.
Buying is an Investment
When you buy a home and start paying your mortgage, you're putting money towards building equity.
Additionally, if you make improvements to the home you're also investing in the space so that, in the event you sell the house, you have raised the value on it.
When you are paying rent money you're putting that cash in someone else's pocket, and it's not necessarily going towards an asset that will bring you future benefits.
Renting Doesn't Incur Surprise Costs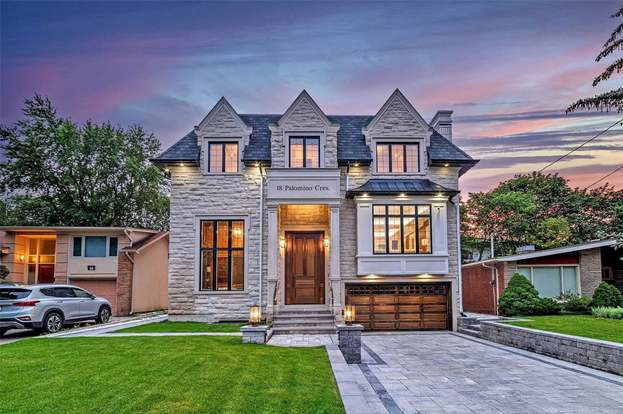 When you buy a home you need to be prepared for unexpected repairs and breakages, which come straight out of your pocket.
However, when you rent, you have a landlord available to fix things like a broken pipe or faulty appliance.
There's less monetary responsibility when it comes to renting.
Soaring Prices Benefit a Buyer
Right now prices in the housing market are some of the highest we've seen in years. This is beneficial to a homeowner, as the return they'll get on their house investment is much higher if they decide to sell.
This doesn't affect renters in a positive manner; it simply helps out their landlord. In fact, rising prices could backfire on renters, as landlords may think they are owed more rent for their highly sought-after property.
Moving is Easy for Renters
If you're someone who moves more often than is typical because of a job, or because you get bored easily in a place, renting is the better option.
You might even find the neighborhood is not up to the standards you thought it would be, or that you just can't settle into where you live in a way that feels comfortable.
It's easier to pick up and move when you're renting. If you own a home, you have to go through the process of selling the house while also looking for a new place to live.